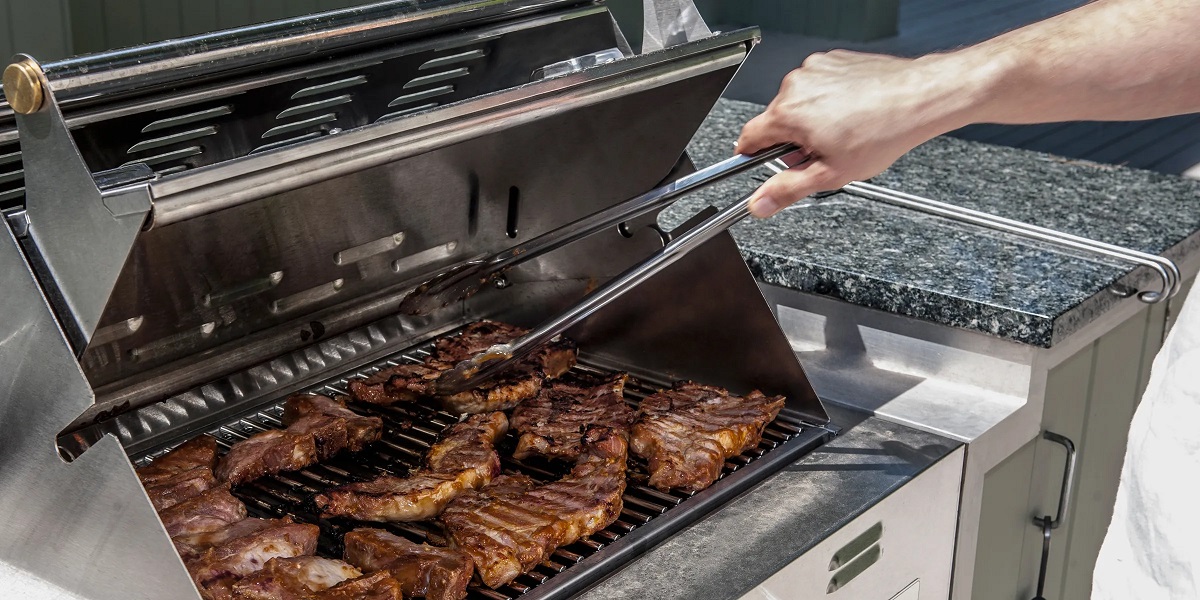 Around 70% of Americans own a grill, which means barbecues are serious business. In fact, 5.5% of people use their grill twice or more a week!
You might be a BBQ newbie, but you know you've got to use the right grill for your food. Otherwise, the results are lackluster.
When it comes to grilling meat, nothing beats using a gas grill. Here are the benefits you can get from using gas to grill!
It's Easy to Do
You might think that cooking with an open flame is difficult. But truth be told, it's as easy as cooking inside on your stove!
You can control the flame size (and therefore, temperature) with a twist of a knob. Even a complete BBQ beginner can instantly grill like a pro!
There's Good Temperature Control
As we've just mentioned, you can control the flame size with knobs on the grill. This means you can control the temperature perfectly, regardless of what meat you're grilling.
If you find that it's slow goings, just turn the knobs a bit and you'll be eating in no time. And if you've accidentally burned your steak a little, no worries; just dial it back a little and you won't be chewing on a piece of charcoal.
There's Very Little Smoke
Cooking with charcoal can give a nice taste to your meat. But admittedly, it can be a pain because charcoal grills put out a lot of smoke, which can cause watery eyes and coughing.
Gas grills emit very little smoke, which makes it nicer for everyone. Not to mention, it's also healthier.
If you find yourself missing that charcoal taste, then you'll be pleased to know that you can buy accessories like smoke boxes. These can achieve a similar taste!
Running a Grill Is Affordable
You might be worried about the additional costs that come with buying gas. Gas grills can either be hooked up to your house's natural gas line or use a propane tank (look here for more information).
Either way, the costs are negligible. In fact, it's cheaper than using a charcoal grill!
It's Easy to Clean Up
Because you're not dealing with hot charcoal, it's a lot easier to clean up a gas grill. When you're done, just turn off the gas, eat, and by the time you're finished, the grill's cool enough to wash off.
The last thing you want to do after you're stuffed with delicious meats is to deal with cumbersome cleanup. And with a gas grill, you won't have to.
Be a Pro at Grilling Meat
Grilling meat outside is a great way to enjoy good weather and excellent company. Now that you know all the benefits that come with cooking with gas, it might be a good idea to browse your options. By comparing and reading reviews, you're sure to end up with the ultimate gas grill that'll make all your neighbors envious!
If you want to be a true grill master, then check out the rest of our blog for more BBQ tips!